Documentation
Welcome to the Apideck Unify Docs! Get started by exploring the docs below.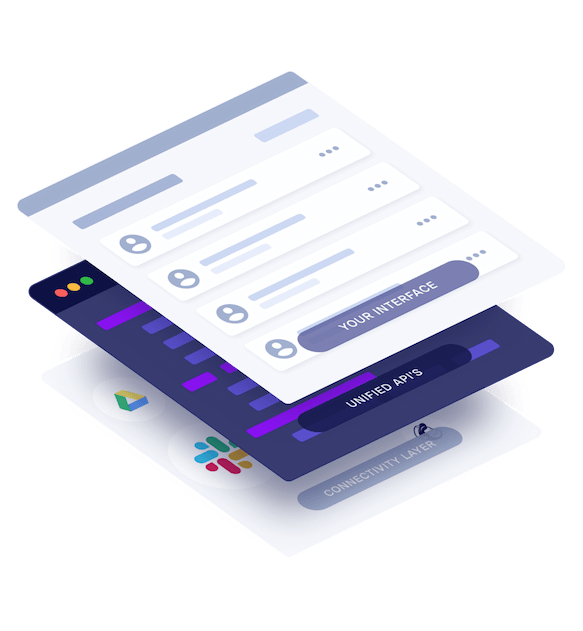 A smarter way to build SaaS integrations. Launch the integrations your customers need in record time.
Vault acquires and manages API keys, access tokens, OAuth flows and integrations from your users for you.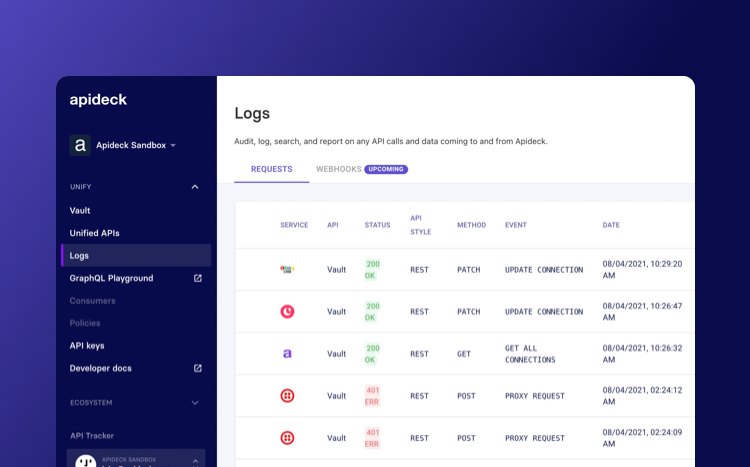 Apideck includes a powerful logging engine that allows you to audit, log, search, and report on any API calls and data coming to and from Unify.
Explore our APIs
Simplify integration development by using Unified APIs with the most popular software categories
Samples & integration examples
Open-source building blocks and use cases to get you familiar with our APIs.